The Samsung ICR18650-22P cell is top rating 18650 Battery cells for those request high drain applications with 10A discharge current. In our cycle life testing, 3A charge 3A discharge capacity falls from 1940mah (because we apply 1A cut off charging model, which doesnot release the capacity in full) to 1440mah after 310cycles, say 1.6mAh per cycle drop in a stable manner, records falls more fast cause the charging current 3A is much higher then max current allowed (2.1A). Testing shows this is very good cell for fast charging/discharging high power application.
Nominal Specifications
Typical Capacity: 2150mAh (0.2C, 2.75V discharge)
Minimum Capacity: 2050mAh (0.2C, 2.75V discharge)
Charging Voltage: 4.2V±0.05 V
Nominal Voltage: 3.62V (1C discharge)
Charging Method: CC-CV (constant voltage with limited current)
Charging Current: Standard charge: 1075mA, Rapid charge: 2150mA
Charging Time: Standard charge: 3hours, Rapid charge: 2.5hours
Max. Charge Current: 2150mA
Max. Discharge Current: 10A (Continuous discharge)
Discharge Cut-off Voltage: 2.75V
Cycle life: 500 cycles to 70% at 2150mA, 300 cycles to 80% at 4300mA
Cell Weight: 44.5g max
Cell Dimension: Diameter(max.): Ø 18.40 mm, Height : 65mm max
Operating Temperature (Cell Surface temperature): Charge : -10 to 50°C, Discharge: -20 to 70°C
Storage Temperature 1 year: -20~25°C, 3 months : -20~45°C, 1 month : -20~60°C
9. Safety
9.1 Overcharge Test
Test method: To charge the standard charged cell with 12V and 2150mA at 25℃
for 2.5 hours.
Criteria: No fire, and no explosion.
9.2 External Short-circuit Test
Test method: To short-circuit the standard charged cell by connecting positive and
negative terminal by less than 100mΩwire for 3 hours.
Criteria: No fire, and no explosion.
9.3 Reverse Charge Test
Test method: To charge reversely the standard charged cell with charge current
2150mA for 2.5 hours.
Criteria: No fire, and no explosion.
9.4 Heating Test
Test method: To heat the standard charged cell at heating rate of 5℃ per minute up to
130℃ and keep the cell in oven for 60 minutes.
Criteria: No fire, and no explosion.
lygte-info Capacity Testing

3A charging-Discharging Cycle Life Testing
Test begainning, 1936mAh at 3A charge/discharge, 1A cut off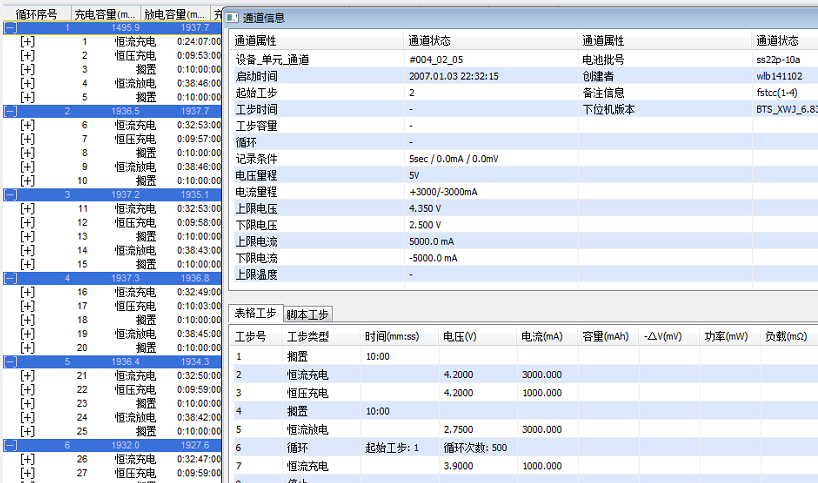 test end, after 300cycles capacity 1450mAh.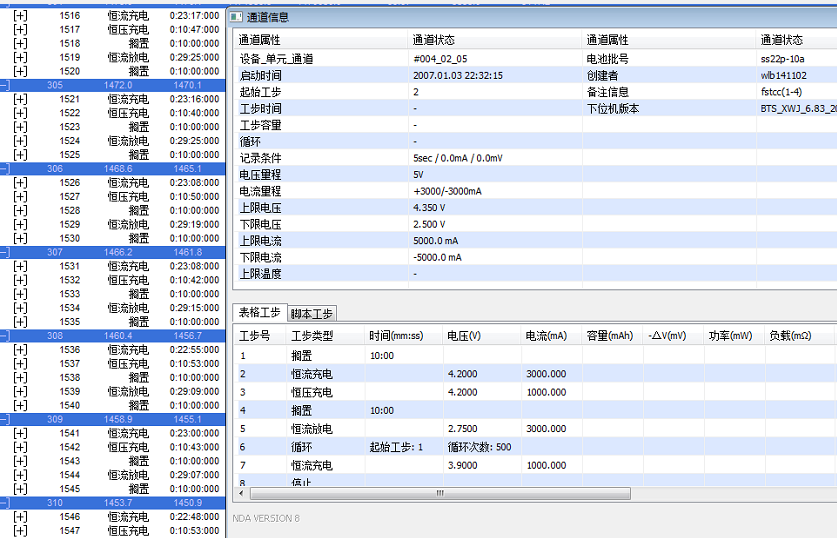 Looking for ideal Samsung 18650 22p Manufacturer & supplier ? We have a wide selection at great prices to help you get creative. All the Samsung ICR18650-22P Battery Cell are quality guaranteed. We are China Origin Factory of 18650 Battery Samsung. If you have any question, please feel free to contact us.
Product Categories : Rechargeable Batteries > 18650 Battery